1. Use headlines to your advantage.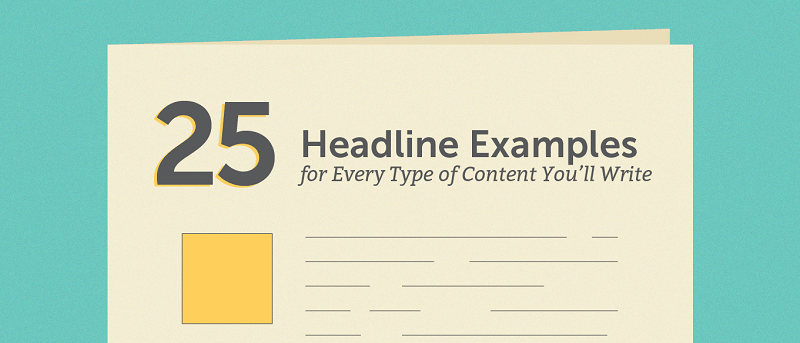 Headings help Google's web crawlers understand your blog post and the sections within it. Think of bots as readers browsing your SEO blog. They want an overview of what your article will cover, this is your H1. Then your H2, H3, H4 break the subtopics into the part. So your subheadings should reflect the content in the body and include high-purpose keywords. When you use the right keywords, meaning the ones your target audience uses, you have a much better chance of ranking in the SERPs.
2. Optimize your content for featured snippets.
Google Featured Snippets are the most direct answers to search queries. For example, if I search for "How to write a blog post?" Google can use a featured snippet to show the best answer.
To earn a featured snippet on Google, you'll need to answer the question comprehensively and concisely. For example, if the search term is "How to take a screenshot on a mac," you could put "How to take a screenshot on a MacBook computer" as your H1 or H2, followed by the steps in a numbered or bulleted list. Once you've done this, be sure to include part of the question in your answer. Using the example above, you would start the paragraph with the following: "To take a screenshot of your MacBook, here are the steps…" Also, start each sentence with an action verb, such as "click" and "select." keyword you want to capture the featured snippet for requires a definition, write an answer that is no more than 58 words.
3. Write for people, not search engines.
With all these SEO guidelines, it can be easy to forget that when a user searches on Google, they are looking for an answer. The best way to improve your chances of ranking is by writing high-quality blog posts. What does this look like? In-depth answers, scannable sections, organized subheadings and visual aids. Consider your buyers, their motivations, challenges and interests. It's also important to choose topics that will resonate with your prospects and address their pain points.While some SEO tools can help with the technical side of your site, you can also choose to use SEO content writing tools to help you write proper, concise, human-friendly content that will rank well and will engage readers. Various tools also measure content engagement, allowing you to see how long people spend on a page,
4. Include keywords in your meta description.
Are you adding meta descriptions to your post? If your answer is no, then you probably aren't pitching your post as well as possible. Let's find out why they are important. So far, we've talked about a few of the ways a blog post can communicate with Google: subheadings, keywords, and snippets. However, this is not an exhaustive list. Meta descriptions are another area Google crawls to determine search rankings. Meta descriptions are one- to three-sentence descriptions that you'll find under the title of a result. Use meta descriptions to summarize what your post is about, and remember to: Keep it brief. Use one to two keywords. this is convincing.After all, there will be other posts similar to yours, so you'll want your description to stand out from the crowd.
5. Add alt text to images.
With every image you add to your post—featured or body images—you'll want to add alt text. Alt text describes what's happening in the photo and helps Google (and the visually impaired) understand why the photo is in their post. For example, let's say your article is about virtual events and you've included the following image: Image source Alt text should read something like "A businessman attending a virtual event sits at a desk while holding a pen." This sentence is descriptive and includes the main keyword "virtual event". So even if the reality is that it's a stock image, you can create a narrative that aligns with your blog post.
6. Start with keyword research.
It's estimated that Google processes over 70,000 search queries a second. Staggering, right?If you want to cut through SERP clutter and outrank your competitors, you need to target the specific keywords and phrases your potential customers are searching for. Otherwise, how else will they find your content and website?Start with a keyword research tool. Sites like Ahrefs and Google Keyword Planner give you details on what users are searching for and how popular those queries are.For an inside look into how Ahrefs can aid you in your SEO keyword research and beyond, check out our case study and exclusive interview here.Google Trends can also give you a feel for what keywords are popular at any given time. If you see searches are steadily declining over time for a specific keyword, you know that's probably not the right keyword to target for your marketing. The opposite is true for rising trends.If you're ever running low on keyword ideas, get inspiration from your competition. Use competitive intelligence tools to see what keywords their domains currently rank for. If these keywords are relevant to your business, consider using them too.However, keep in mind that the most obvious keywords don't always align with your strategy. Additionally, your focus keywords will evolve over time as trends shift, terminology changes or your product/service line grows.Be sure to conduct keyword research periodically to ensure you're still focusing on the right keywords for your target audience and not missing out on vital ranking opportunities.
7. Resist the urge to keyword stuff.
The goal is to make your page fully optimized, not obtrusive. Find natural entries to add keywords, but don't force them to the point where your content is unreadable. For example, if your keywords are "account-based marketing," "startups," and "sales," avoid a meta description like this: "Sales for account-based marketing startups." Instead, try focusing on one or two keywords to make the description more natural: "Looking for killer strategies to step up your account-based marketing game? Discover our research-backed techniques in this post."With this approach, you're still using keywords but not oversaturating the post. Remember, your goal is to decide for your audience.If your users have a poor reading experience,
8. Link to high authority websites.
As you build your blog post, don't be afraid to make external links. Links to reputable websites not only offer blog readers additional reading material to expand their knowledge, but it also shows search engines that you've done your research. Nothing strengthens a blog post like research-backed statistics from influential websites. Persuasive statistics help you build a more convincing and concrete argument that will help you gain the trust of your readers.
9. Aim for longer, scannable posts.
In an age of short attention spans, you'd think shorter blog posts would be the way to go. But in fact, search engines like Google actually prefer longer, in-depth blog posts. Think about it: the more content there is on the page, the more clues search engines have to figure out what your blog is about. At HubSpot, we've found that the ideal length is between 2,100 and 2,400 words. The downside to longer blogs is that they can overwhelm your readers.One way to combat this is by breaking up your content into bite-sized, scannable chunks. Turn a long sentence into two and keep your paragraphs to three sentences or less. Don't forget about bullet points – they are great attention grabbers and easy to digest, especially on mobile.
BONUS point:

tips and tricks
1. Link to other posts on your site.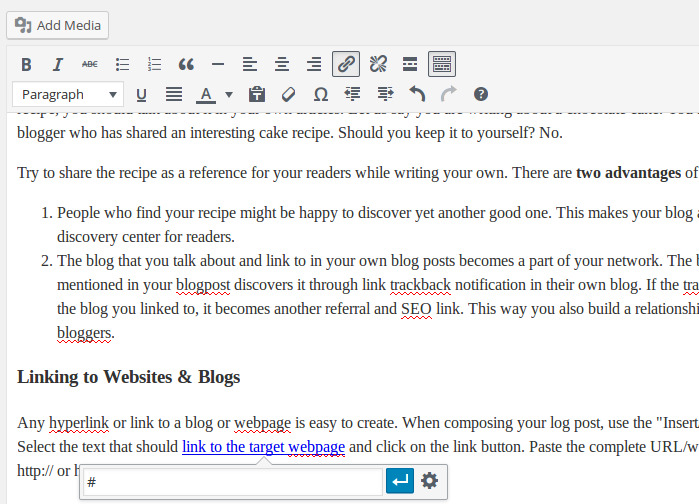 Links to other pages or blog posts on your website help search engines create an accurate sitemap. It also helps your audience discover more of your content and get to know you as a trusted and credible source of information. On the user side, internal links to other valuable content keep readers on your site longer, reducing bounce rates and increasing your conversion potential. Isn't that what it's all about? When linking to any page on your website or even to external sources, use natural language for your anchor text.Avoid using spam or generic calls to action like "top rated cheap laptops" or "click here". Instead, use descriptive keywords that give readers an idea of ​​what they'll find when they click on the hyperlink, such as "Download your SEO Guide." Never force-feed links to your top web pages, featured products, or discounted items. Include links , that enhance the points made in your posts and naturally relate to the topic.
2. Compress images for fast page loading.
Google rewards pages with fast loading speeds as it improves the user experience. One of the leading culprits for page lag is large, heavy images. If you have multiple images in your post and each one is over 100 KB, it can drastically affect your page speed. Fortunately, there are free apps like Squoosh.app that compress images without sacrificing quality. If you suspect that your low ranking is due to slow page speed, go to the Google PageSpeed ​​site for a free analysis and recommendations.
3. Design a link building strategy.
Link building is critical to your search rankings. Why? Think of search results as a contest where the winners get the most votes. Every webpage that links back to you counts as a vote for your website, making your content more credible in Google's eyes. In turn, this will make you rise even higher in the rankings. So it's good to write posts that other websites or publications will want to hyperlink in their own posts.To make your website blog post more relatable, include high-value assets in your posts, such as original data and thought leadership. Conducting interviews with experts is another effective way to drive traffic back to your website.